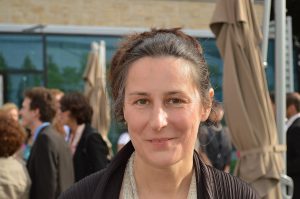 Lymyfyr Art Consulting was founded by Arlette Klein.
After graduating in English Literature from Goldsmith College, University of London, Arlette Klein obtained an M.A. in Art Management from the City University, London.
Arlette Klein started her professional career at the European Commission in Brussels, before being appointed Deputy General Co-ordinator of « Luxembourg, European City of Culture, 1995 ».
As Administrative Director she contributed to the creation of the foundation of the Musée d'Art Moderne Grand-Duc Jean, Luxembourg, and prepared the opening of the MUDAM under the artistic leadership of Bernard Ceysson, former Director of the Musée d'Art Moderne of Saint-Étienne.
Arlette Klein was Head of the Administrative Division of the Philharmonie Luxembourg from 2001 to 2015, overseeing the establishment and opening of the Philharmonie Luxembourg in 2005 and the merger with the Orchestre Philharmonique de Luxembourg in 2012.
Arlette Klein then joined the management team of the Bernard Ceysson Gallery – Luxembourg, Paris, Geneva, Saint-Étienne – contributing to its strategic direction.
At the beginning of 2017 she set up Lymyfyr Art Consulting, an independent company which she manages.